For Your Enjoyment - Music & Stuff
I hope the information provided on this website was helpful
in your quest for achieving financial & physical health.
As a thank you, I have put together a collection of musical artists; along with interesting & cool videos, that I think you will enjoy. There is even a "Blast from the Past" 1980's band.
The four young artists featured below are new to the music scene, but have generated a huge following on youtube over the past few years. I am sure after listening to their music, you will understand why.
"Shining Star" - The Manhattans
Stan Taylor is a singer/musician from California who has covered many R&B classics from the 60's, 70's, & 80's.
His soulful renditions of these classic songs pay homage to these iconic artists through his "Classic Series" collection.
"The Pretender" - Foo Fighters
The Warning is a rock band that was formed in 2013 by three young sisters
from Monterrey, Mexico.
The three sisters love rock music and
have covered classic rock songs from
the 80's & 90's. They have also released two original rock albums.
"Top of the World" - The Carpenters
Shane Ericks is an acclaimed musician, singer-songwriter, and an international performing artist. She covers classic rock and pop songs - including the Carpenters, and is considered the Karen Carpenter of the Philippines.
"The Show Must Go On" - Queen
Angelina Jordan is a young singer from Norway, who enjoys singing jazz and has covered artists, such as; Billie Holiday, Dinah Washington, Louis Armstrong,
and Frank Sinatra.
In 2014, at the age of 7, Angelina won Norway's Got Talent; and competed in America's Got Talent in 2020.
If you can't do what you do, you do what you can... in 2020!
Billy Joel - "Matter of Trust" (1986)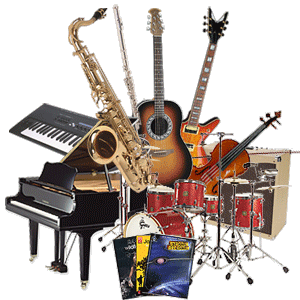 Relaxing Blues & Rock Ballads
Duration: 1 hr 7 min

The Best of Slow Blues Guitar
Duration: 2 hr 12 min

"Falling In Love With You"

"Johnny Boy" - A Tribute to Gary Moore (1952-2011)

70's Folk Rock & Country Songs
Duration: 1 hr 5 min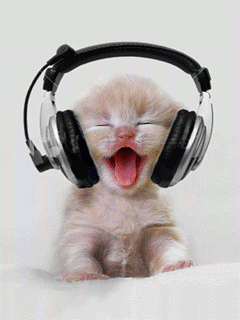 The Best of 50's & 60's Rock & Roll Party Hits
Duration: 1 hr 45 min

British Hits from the 1960's
Duration: 2 hr 33 min
Classic Hits of the 60's & 70's
Duration: 1 hr 36 min
Motown's Greatest Hits
Duration: 1 hr 6 min
The Greatest Soul Songs from the 1970's
Duration: 2 hr 50 min
Greatest Hits from the 1970's
Duration: 1 hr 29 min
Before there was MTV, there was THE MIDNIGHT SPECIAL - 1975
1- The Bee Gees - Nights On Broadway
2- Peter Frampton - Show Me The Way
3- Helen Reddy - I Am Woman
4- KC & The Sunshine Band - That's The Way I Like It
5- Rod Stewart - You Wear It Well
6- Earth, Wind & Fire - Shining Star
7- Orleans - Dance With Me

8- Natalie Cole - This Will Be (An Everlasting Love)
9- Barry Manilow - Could It Be Magic
10- Ohio Players - Love Rollercoaster
11- Olivia Newton-John - Have You Never Been Mellow
12- Glen Campbell - Rhinestone Cowboy
13- Aretha Franklin & Ray Charles - It Takes Two To Tango
14- Minnie Riperton - Lovin' You
15- Kiss - Black Diamond (Yes, THAT Kiss!)
Greatest Hits from the 1980's
Duration: 1 hr 45 min

Greatest Hits from the 1980's
Duration: 1 hr 45 min

Greatest Hits from the 1980's
Duration: 1 hr 45 min

Live Aid 1985: Paul Young - " Come Back and Stay"
Live Aid 1985: Paul Young - " Everytime You Go Away"
Rock Classics from the 70's, 80's & 90's
Duration: 1 hr 29 min
One of the most UNDERRATED rock bands from the 1980's - TRIUMPH!
Triumph was a Canadian rock band that formed in 1975.
The band gained popularity between 1977 and 1988 and

were known for their extravagant live performances.
Megadeath, AC/DC, Scorpions,
(The REAL reason Youtube exists! LOL)
The new Covid anthem played at "parties"!
​Just Because: Cool & Interesting Stuff
Talks about his gift to teachers - by request
Beau is a southern journalist who is tired of a lack of common sense.
From his north Florida (south of Alabama) workshop, Beau talks about the historical significance of current events.
Many history teachers send topic requests for him to discuss and explain for their students.
Talks about the "possible" end of capitalism
Talks about Universal Basic Income (UBI)
Talks about the meaning behind the $1,200 stimulus check
Talks about the state of our education system and teachers
May 2020 Duration: 1 hour 21 minutes
The actual debate starts around the 40 minute mark.
/