Shopping Cart
Your Cart is Empty
Thank you for your business!
You should be receiving an order confirmation from Paypal shortly.
Exit Shopping Cart
For Your Enjoyment - Music & Stuff
I hope the information provided on this website was helpful
in your quest for achieving financial & physical health.
As a thank you, I have put together a collection of musical artists; along with interesting & cool videos, that I think you will enjoy - there is even a "Blast from the Past" section.
The four young artists featured below are new to the music scene, but have generated a huge following on youtube over the past few years. I am sure after listening to their music,
you will understand why.
"Shining Star" - The Manhattans
Stan Taylor is a singer/musician from California who has covered many R&B classics from the 60's, 70's, & 80's.
His soulful renditions of these classic songs pay homage to these iconic artists through his "Classic Series" collection.
"The Pretender" - Foo Fighters
The Warning is a rock band that was formed in 2013 by three young sisters
from Monterrey, Mexico.
The three sisters love rock music and
have covered classic rock songs from
the 80's & 90's. They have also released two original rock albums.
"Top of the World" - The Carpenters
Shane Ericks is an acclaimed musician, singer-songwriter, and an international performing artist. She covers classic rock and pop songs - including the Carpenters, and is considered the Karen Carpenter of the Philippines.
"The Show Must Go On" - Queen
Angelina Jordan is a young singer from Norway, who enjoys singing jazz and has covered artists, such as; Frank Sinatra, Dinah Washington, Louis Armstrong,
and Ella Fitzgerald.
In 2014, at the age of 7, Angelina won Norway's Got Talent; and competed in America's Got Talent in 2020.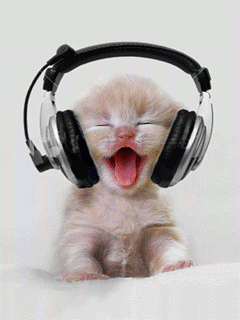 If you can't do what you do, you do what you can... in 2020!
Billy Joel - "Matter of Trust" (1986)
(The REAL reason Youtube exists! LOL)
The new Covid anthem played at "parties"!
One of the most UNDERRATED rock bands from the 1980's - TRIUMPH!
Triumph was a Canadian rock band that formed in 1975.
The band gained popularity between 1977 and 1988 and

were known for their extravagant live performances.
"Just A Gigolo / I Ain't Got Nobody"
/