Shopping Cart
Your Cart is Empty
Thank you for your business!
You should be receiving an order confirmation from Paypal shortly.
Exit Shopping Cart
For Your Enjoyment - Music & Stuff
I hope the information provided on this website was helpful
in your quest for achieving financial & physical health.
As a thank you, I have put together a collection of musical artists; along with interesting & cool videos, that I think you will enjoy - there is even a "Blast from the Past" section.
The four young artists featured below are new to the music scene, but have generated a huge following on youtube over the past few years. I am sure after listening to their music,
you will understand why.
"Shining Star" - The Manhattans
Stan Taylor is a singer/musician from California who has covered many R&B classics from the 60's, 70's & 80's.
His soulful renditions of these classic songs pay homage to these iconic artists through his "Classic Series" collection. Stan has also released an album of original songs.
"The Pretender" - The Foo Fighters
The Warning is a rock band that was formed in 2013 by three young sisters
from Monterrey, Mexico.
The three sisters love rock music and
have covered classic rock songs from
the 80's & 90's. They have also released
two original rock albums.
"Top of the World" - The Carpenters
Shane Ericks is an acclaimed musician, singer-songwriter, and an international performing artist. She covers classic rock and pop songs - including the Carpenters, and is considered the Karen Carpenter of
the Philippines.
"The Show Must Go On" - Queen
Angelina Jordan is a young singer from Norway, who enjoys singing jazz and has covered artists, such as; Frank Sinatra, Dinah Washington, Louis Armstrong,
and Ella Fitzgerald.
In 2014, at the age of 7, Angelina won Norway's Got Talent; and competed in America's Got Talent in 2020.
Relaxing Harmonies with Ocean Waves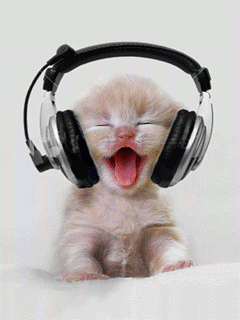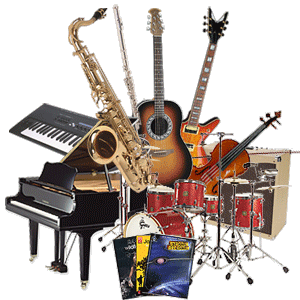 Listen to more music by clicking on the icon below.
If you can't do what you do, you do what you can... in 2020!
Jon Bon Jovi & his wife are helping during Covid.
Jon Bon Jovi & Jennifer Nettles
"Who Says You Can't Go Home?"

Billy Joel - "Matter of Trust" (1986)
Jaron and The Long Road to Love - "Pray For You"
The Legendary 80's Music Icon, Prince...

Wrote

Jazz-Funk Music,

Played a "Mean" Blues Guitar"

&

Formed an All-Girl Blues/Rock Band.
When Did Rap & Hip-Hop REALLY Begin?
The Jubalaires - 1940's
"The Preacher and the Bear" - 1941
The Sugarhill Gang - "Rapper's Delight" (1979)
Is THIS the first rap song?
"Preacher's Delight"
(The REAL reason Youtube exists! LOL)
New Song: "Stay'n in Black"
Kool & The Gang and Quiet Riot
"Bang Your Head (It's a Celebration)"
Stevie Wonder and Van Halen
The Temptations and Deep Purple
Stevie Wonder and Guns N' Roses
"Living for the Paradise City"
James Hetfield (Metallica) and Huey Lewis & The News
Gloria Gaynor and Metallica
Chicago and Ozzy Ozbourne (Black Sabbath)
Ozzy Ozbourne and Donna Summer
"Rainbow in the Smooth Darkness"
Michael Jackson and Eric Clapton
"Another One Bites That Shake"
Michael Jackson and Iron Maiden
Beastie Boys and Metallica
The three videos above are audio only.
Buffalo Springfield and Young MC
"Walk Like an Angel of Death"
Katrina & The Waves and Slayer
"Chemical Warfare (Don't It Feel Good?)" - 2020???
Jim Breuer is an 80's Metal Head
Metal Impersonations for Children Songs
SNL Presents "Kiddie Metal"
One of the most UNDERRATED rock bands from the 1980's - TRIUMPH!
Triumph was a Canadian rock band that formed in 1975.
The band gained popularity between 1977 and 1988 and

were known for their extravagant live performances.
"Just A Gigolo /
I Ain't Got Nobody"
Click on the Decade icon to listen to more music from your past.
Most people have heard Roberta Flack's 1973 version of the song "Killing Me Softly" - but the song has also been covered by many artists through the decades.
0

/